By Paul Maloney on Wed 09 August 2023

What Is Smart Hybrid Light technology?
Supplemental lighting enables security cameras to "see" clearly in dim environments. Conventional cameras with IR light provide black & white images which usually results in loss of details. While white light cameras offer colourful images, when the light is always on, it might be disturbing in some specific scenarios.
To solve these pain points, Hikvision has created a new approach to supplemental lighting technology – the Smart Hybrid Light. Security cameras with Smart Hybrid Light provide three supplemental lighting modes: IR mode, white light mode, and smart mode. Users can take the advantage to select the ideal lighting mode for their application and specific environment.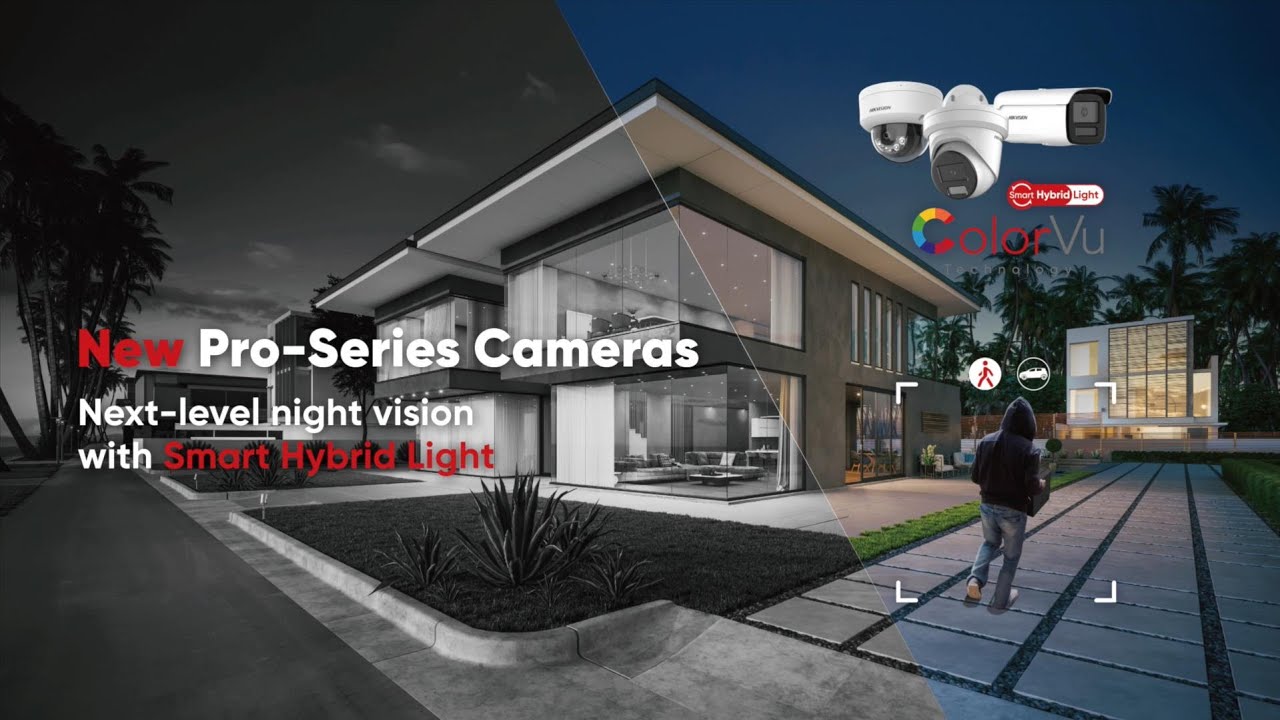 How does Smart Hybrid Light work?
Security cameras featuring our Smart Hybrid Light allow users to flexibly switch among three supplemental lighting modes, suiting virtually any need or application.
1. IR Mode
The IR light is always on, and video imaging remains black and white (at night).
2. White Light Mode
White light is always on, and the camera captures color imaging 24/7.
3. Smart Mode
In this mode, when there is no target in the area, the camera uses only the IR light, which is invisible to the human eye and eco-friendly. When a target appears, the camera automatically triggers the white light, resulting in vivid color imaging with clear detail.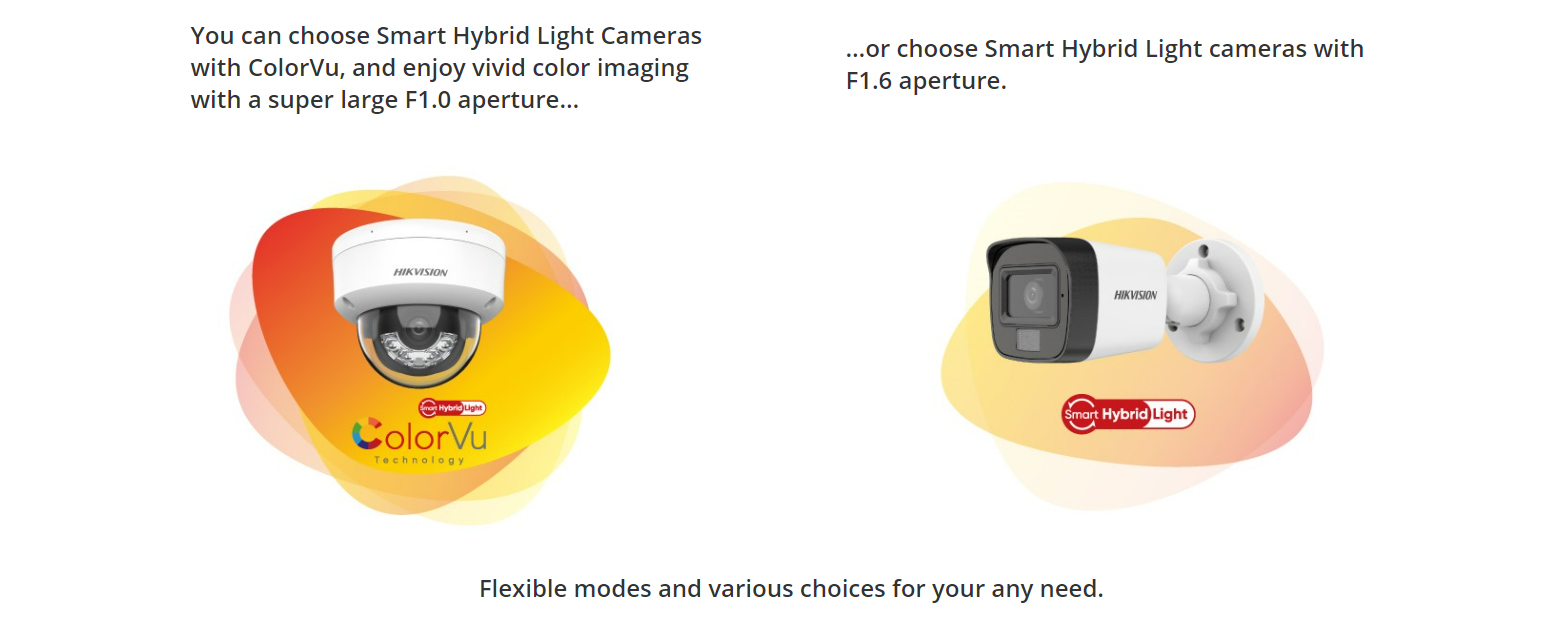 Hikvision Smart Hybrid Light Products