By Paul Maloney on Wed 19 January 2022

Our range of Hikvision 'KF0T' & 'KF3T' 3K 5 megapixel ColorVu cameras provide an array of benefits to CCTV installers and end users.
Superb Image Quality with No Distortion
The cameras have the same 16:9 aspect ratio as most monitors on the market. This means that their images don't suffer from the distortion that a lot of other cameras are subject to when viewed on a 16:9 monitor.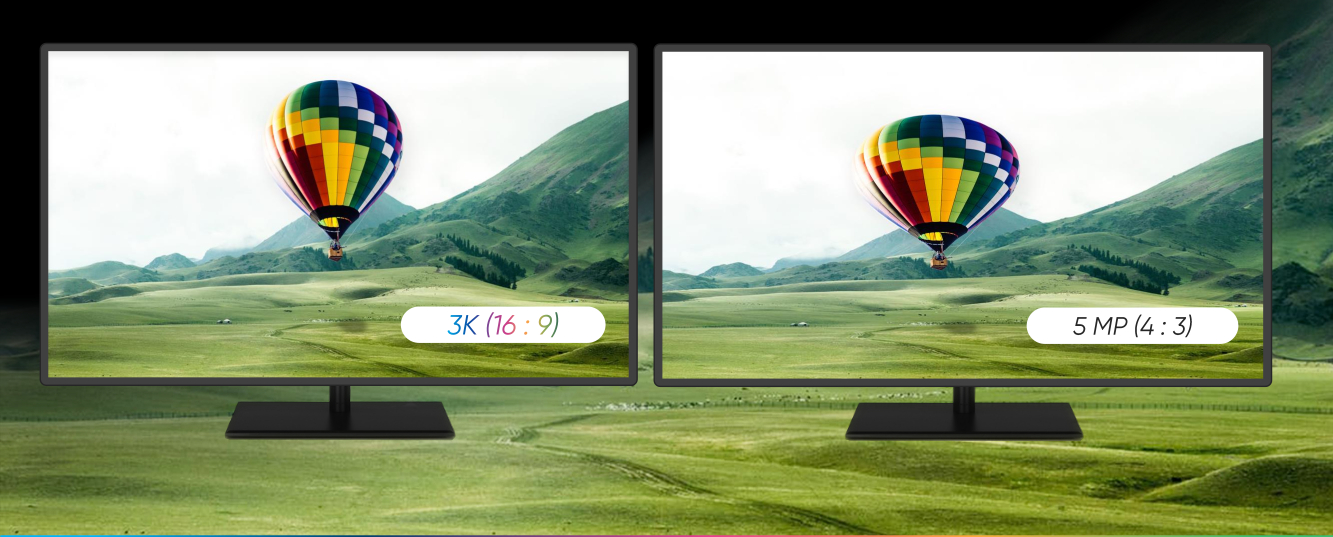 24/7 Full Colour Imaging
The cameras have Hikvision's ColorVu technology built in which captures full colour images in very poorly lit conditions.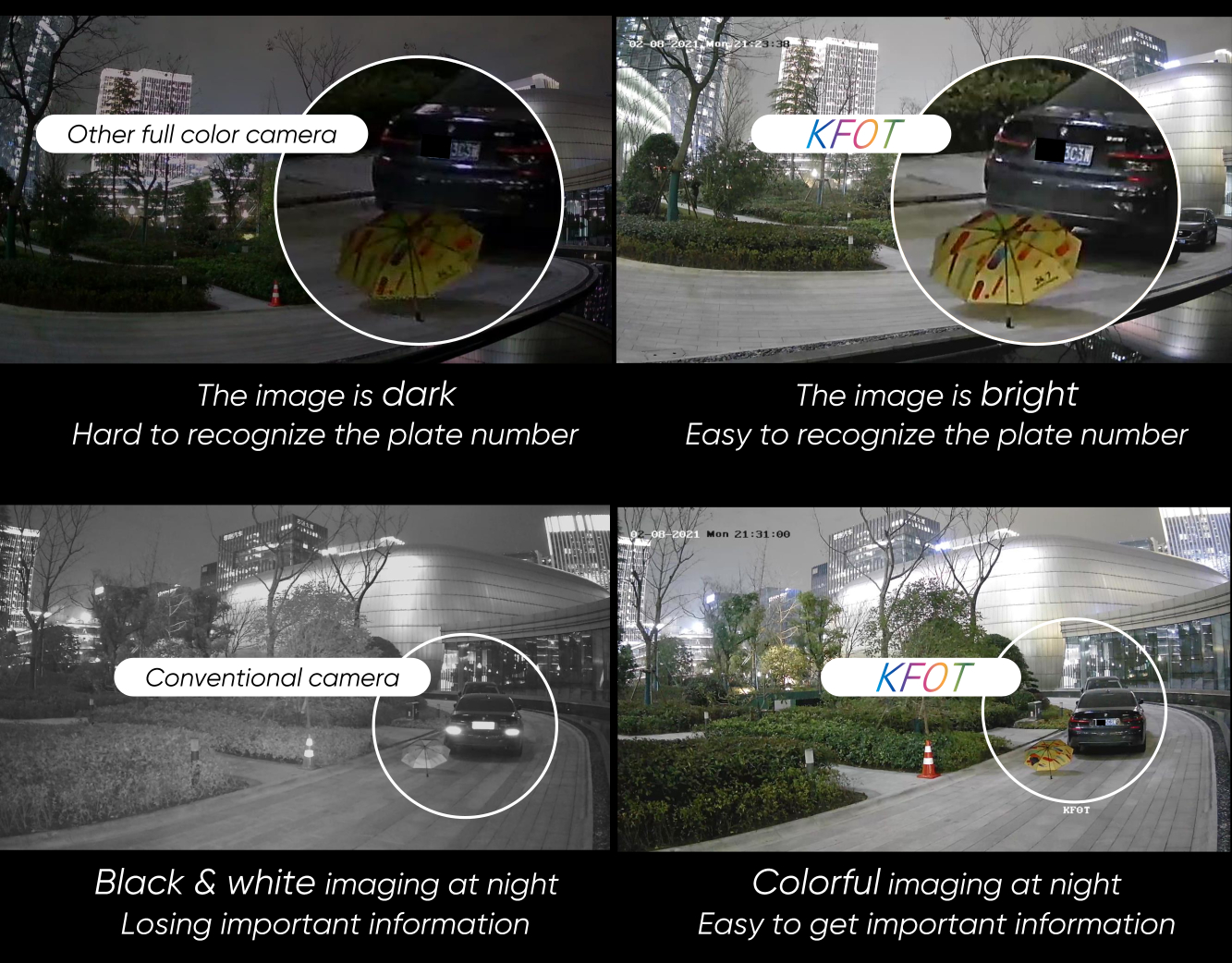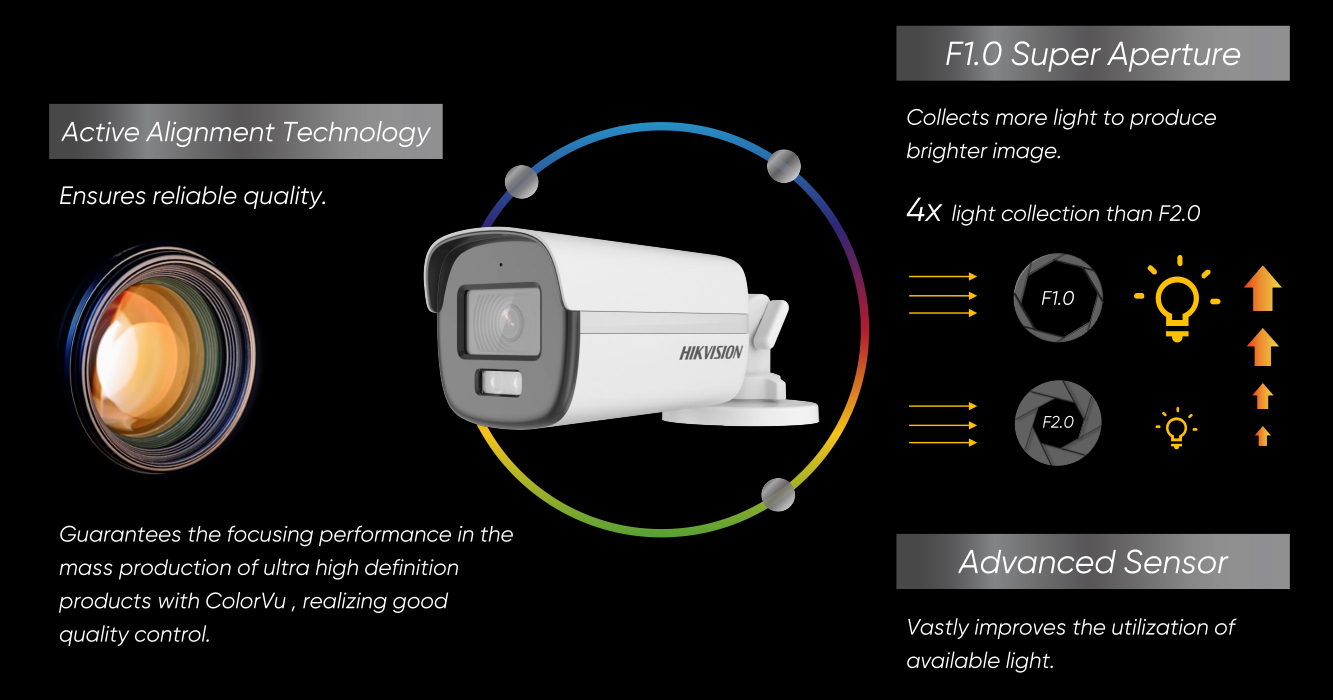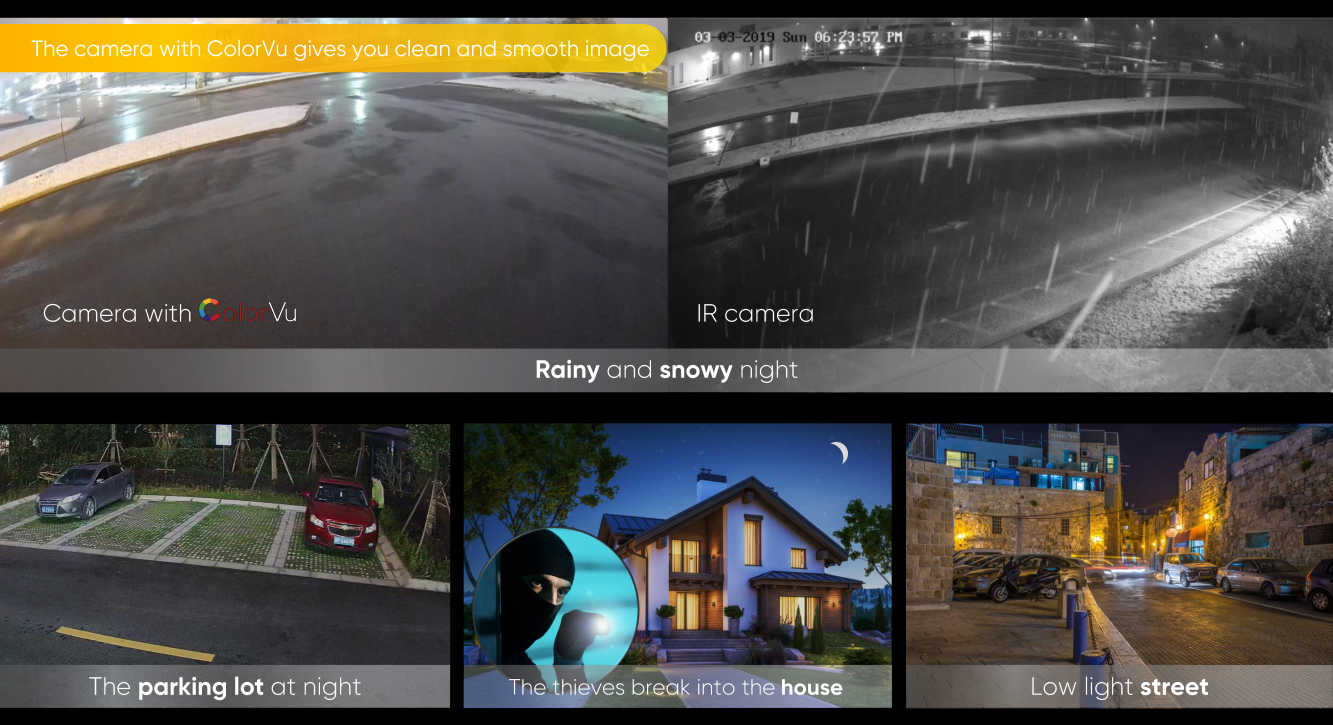 Ultra High Definition
The resolution on Hikvision's 3K cameras is higher than other brands' 5MP 16:9 cameras.

IP67 Ingress Protection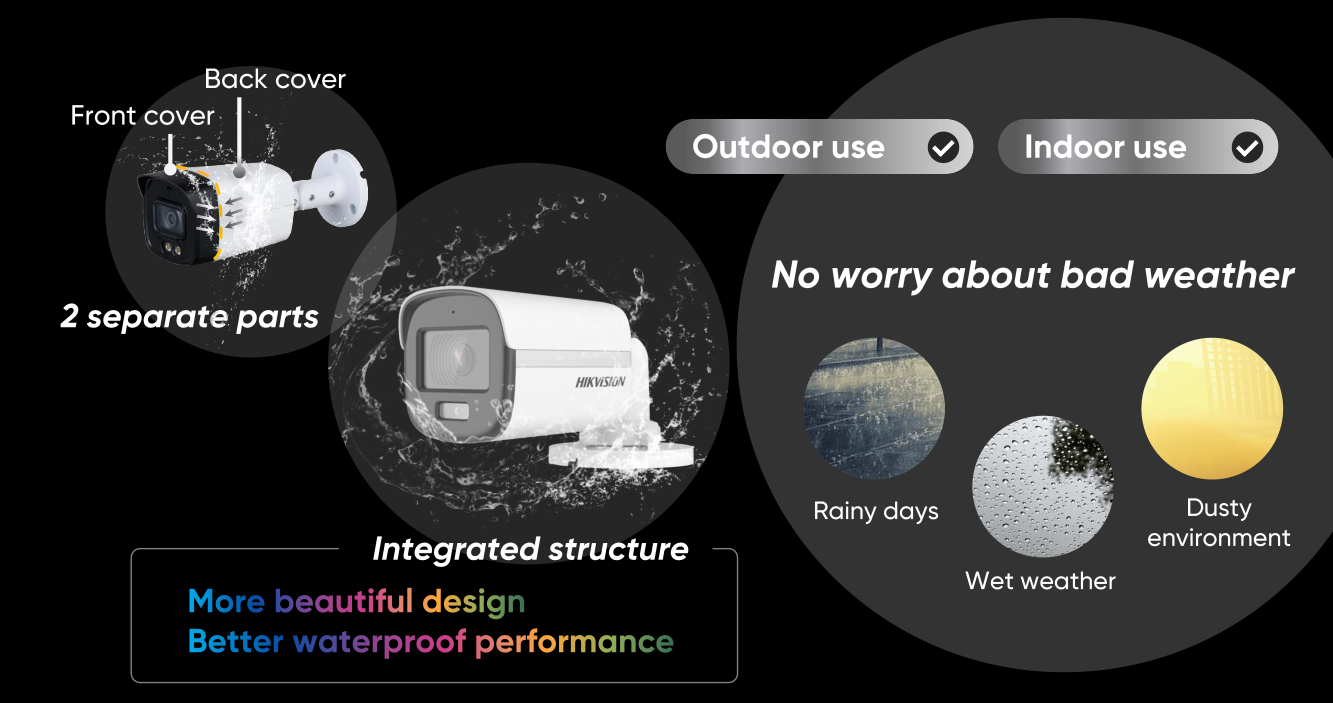 'KF3T' TVI Cameras
The 'KF3T' cameras have excellent low light performance, clear imaging against strong back light due to true wide dynamic range (WDR), and 3D digital noise reduction (DNR).
'KF0T' TVI Cameras
The 'KF0T' cameras have a built in microphone and can transmit the audio received over the same coaxial cable that transmits video making for a quicker and tidier installation.
Contact Us to learn more about Hikvision 3K ColorVu cameras.