By Paul Maloney on Tue 30 November 2021
Suprema's clean and hygienic no-touch biometric access control and time and attendance solution is tailored to fulfill the dynamic demands of the construction industry. Its no-touch operation also makes it very fast.
Whatever aspect of consruction you are involved in, Suprema's expert solution can accurately control access and track time and attendance across your sites using the world's best facial recognition technology.
Customized event logs and reports are available in real-time with Suprema BioStar 2 management software and integration is made easy with comprehensive SDK & open API support, regardless of your platform type.
System Benefits
Handles a large number of employees
Fast processing to manage the flow of people at gateways
Unaffected by contaminated fingerprints
Scalability over multiple access points
Prevents 'buddy punching'
Eliminates the high cost of ID card issuance/replacement
Works in all lighting conditions
Integrates with HR/Payroll systems
Intuitive GUI and multi-language support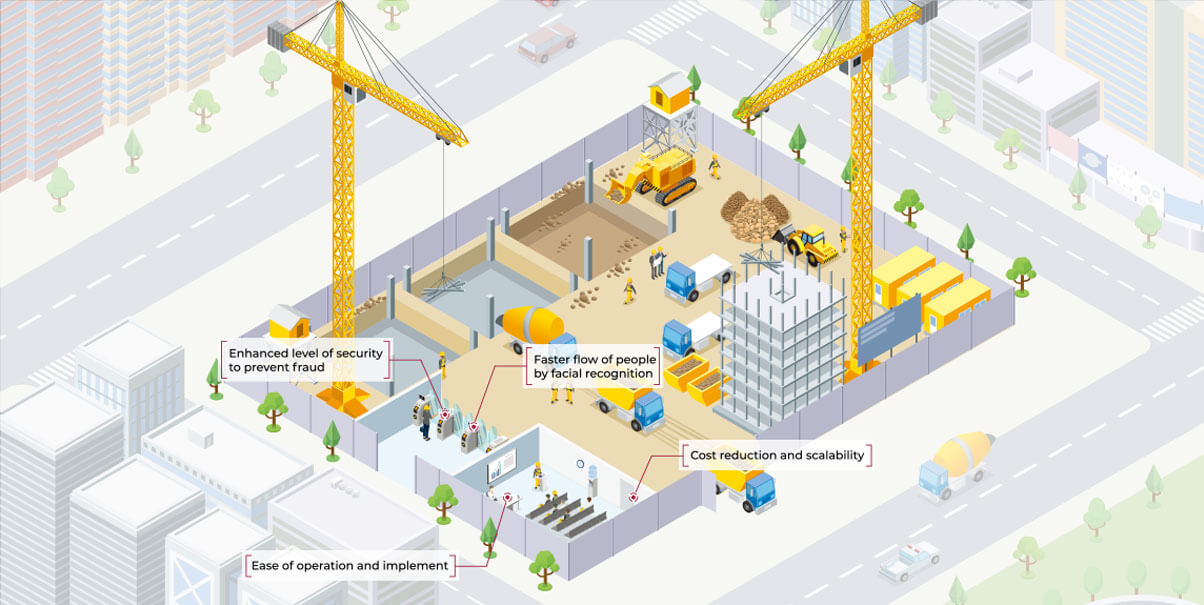 System Features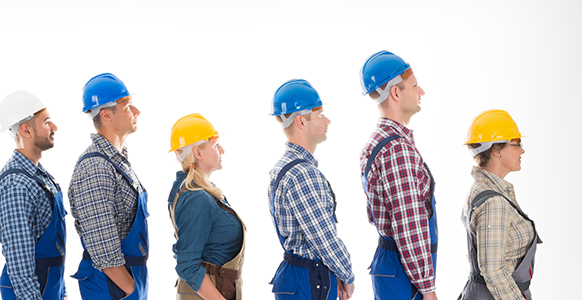 Faster flow of people by facial recognition
World's fastest matching speed - up to 3,000 match/sec
Facial recognition provides virtually the same matching speed as RF cards with less action
30% faster processing time than fingerprints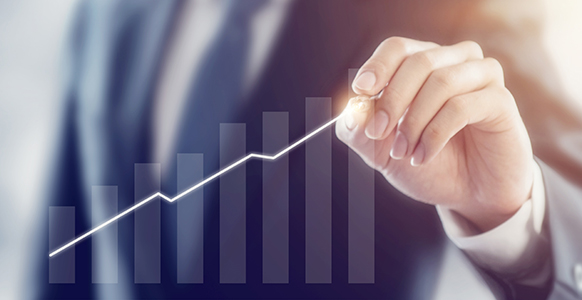 Future-proof, cost reduction and scalability
Distributed topology to maximize scalability for expansion and system design
Facial recognition to eliminate the expensive cost of card issuance, replacement, and maintenance
Readers have RF card reading option for any users who require this option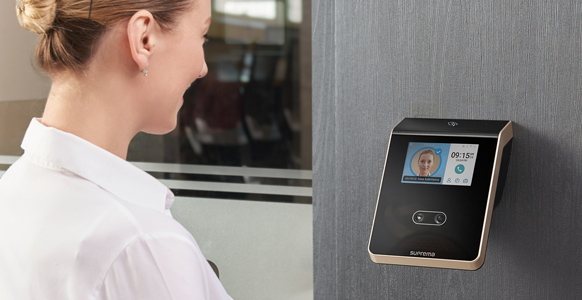 Less effort, less intrusive
No requirement to carry a card, no hand action required on entry
Hygienic contact free system
Hands are left free to carry goods or personal items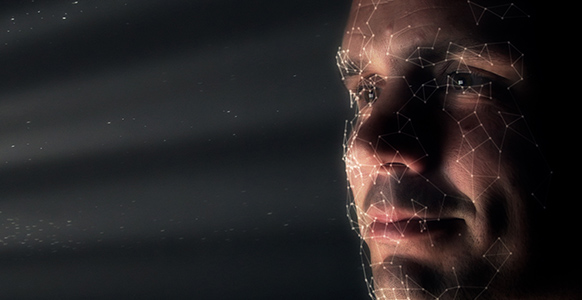 Enhanced security to prevent fraud
Near-infrared based fake face detection optics to prevent spoofing with imitated face images (photos, LCD screens etc.)
Stores up to 50,000 face image logs for audit trail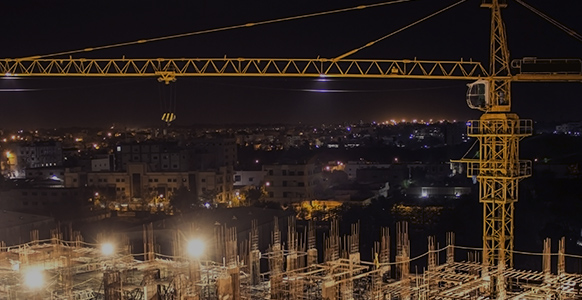 Reliable 24/7 operation
Uncompromised operation in all lighting conditions - from complete darkness (0 lux) to full daylight (25,000 lux)
Real-time site monitoring and reporting using BioStar 2 management software and smartphone app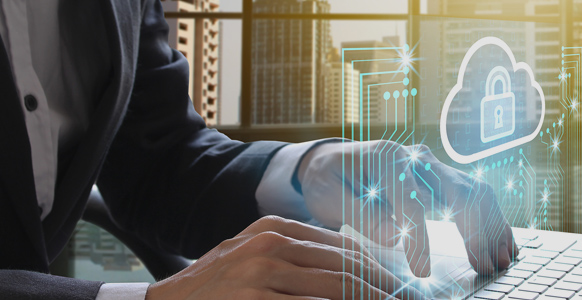 Simple operation and implementation
Simple and efficient face image enrollment
Intuitive Android-based GUI requires minimal training for users and operators
Full SDK and API support to enhance seamless integration into your existing HR and payroll systems
Related Products
Would you like to learn more?
Contact Us to learn more about how Suprema biometrics can help you manage your construction sites.